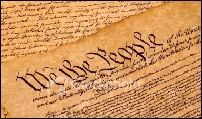 Search within NeptuneCafe

Custom Search

Bernadette Brady

on progressions

"The progression will seem to manifest first as a feeling or need and then as an action"

"Progressions are the way the cosmos manifests through us, as compared to a transit, which manifests on us."

"Progressions are a richer source of information than transits. They tap into the realm of the inner, personal world, showing both day-to-day motivations as well as unshakable life statements or desires."

Demetra George

on asteroids

"Astrologers need the asteroids because the tradi-tional planets simply do not and cannot fully explain the issues which are emerging - simply because they are new."

"Before the use of asteroids, the only significators of the feminine in the traditional chart interpretation were the Moon and Venus. The socially acceptable roles for women were the Moon as mother and Venus as mate."

"Ceres, Pallas, June and Vesta represent the new voices of the dormant feminine, recently activated and now demanding power, recognition, justice, and equality in our society."

Richard Tarnas

on the cosmos

Astrology is not concretely predictive, but archetypally predictive."

"The modern dismissal of astrology reflects the virtually universal conviction that the cosmos is disenchanted."

"The universe is a fundamentally and irreducibly interconnected whole, informed by creative intelligence and pervaded by patterns of meaning and order that extend through every level, and that are expressed through a constant correspondence between astronomical events and human events."

Nicholas Campion

on national horoscopes

"Experiment with the charts. Make predictions. And yes, prediction remains a perfectly valid exercise: one successful prediction reveals more about the nature of the universe than a hundred retrospective studies."

" Just as the individual is contained within the collective, so natal astrology can be seen as contained within mundane astrology."

"The modern nation state is largely a creation of the French revolution and is becoming increasingly irrelevant as capitalism becomes global."


"The natal chart is like a seed and progressions are the unfolding in time of that into the plant it is to become. Transits, are like a daily weather report. In political astrology, these three factors have to be taken into account!"

Recent NewsScope columns

Nov. 1, 2010
- Election Day and the Scorpio Rising US chart, Silicon Valley, and Frank Sinatra, the Voice
November 8, 2010
- John Boehner's horoscope, Pluto and "Quantitative Easing", and actress Jill Clayburgh
November 15, 2010
- Pluto opposite the U.S. Jupiter, Teddy Roosevelt's gilded age, and Elizabeth Smart
Nov 22, 2010
- the U.S. Saturn Return, plus the Sarah Palin book tour, and Prince William and Kate
Nov. 29, 2010
- Kim Jong' un's horoscope, December's top five astro-events, and Mark Twain's autobiography
December 6, 2010
- Julian Assange's horoscope, Afghainistan's Hamid Karzai, and Tron star Olivia Wilde
Dec. 13, 2010
- Obama's tax cut deal, Ron Paul and the Fed, and besieged Italian PM Silvio Berlusconi
Dec. 20, 2010
- transits to the U.S. horoscope, Amelia Earhart's return, and Julian Assange's chart refined.

Jan. 3, 2011
lBrazil's Dilma Rousseff, super spy Anna Chapman, plus Kelsey Grammer's double Neptune
January 10, 2011
- looks at Gabrielle Giffords' Mars, China's new horoscope, and Rahm Emanuel's residency
January 17, 2011
-  Tuni-sia's social network, chess prodigy Hou Youfin,  David Arquette and Couteney Cox.
Jan. 24, 2011
-  Ophiuchus' delineation by the IAU, February's top five, Steve Jobs progressed New Moon
January 31, 2011
- Egypt's horoscope, Ophiuchus, the 13th constellation, Aretha Franklin, the Queen of Soul
February 7, 2011
- Hosni Mubarak's Neptune, the NFL horoscope, and the upcoming NFL lock-out.
Feb. 14, 2011
- Algeria's horoscope, the 2012 Uranus-Pluto square, plus Arianna Huffington and AOL
Feb. 21, 2011
- Bahrain and the U.S. Navy, March's top five, and Alan Turing and Artifical Intelligence in 2012
Feb. 28, 2011
- Gadhafi's horoscope, Ceres and its connection with unions, and what's eating Charlie Sheen.
March 7, 2011
- the Uranus-Pluto cycle and Saudi Arabia, 2011 Aries Ingress, plus Marisol Valles Garcia
March 14, 2011
- Japan's national horoscope, progressions as fractals, and Scorpio Scott Walker
March 21, 2011
- Obama as a reluctant warrior, 2012 and the ring of fire, and Richard Nolle's Supermoon
March 28, 2011
- the 2012 GOP field, April's top five astro-events, and Liz Taylor's glamorous moment
April 4, 2011
- the United Nations chart, Daniel Nocera's solar leaves, and Tom Shadyac's "I am"
April 11, 2011
- looks ahead to the 2012 election, Donald Trump's candidacy, and Chinese dissident Ai Weiwei
April 18, 2011
-  Obama's 2012 campaign, Syria's Bashar Assad, and Walter Breuning, the oldest man
April 25, 2011
- Obama's chart relocated to Libya, May's top five astro-events, and viral star Rebecca Black
May 2, 2011
- Noam Chom-sky's worldview, China's quadruple conjunction, and Lara Logan's nightmare
May 9, 2011
- Pakistan's Vesta-Mars, Osama bin Laden's chart, and highest-paid CEO Philippe Dauman
May 16, 2011
- Algol in the charts of Maria Shriver, Gary Cooper and other celebrities and politicans.
May 23, 2011
- Was Strauss-Kahn set up?, plus France's horoscope, and tennis star Roger Federer
May 30, 2011
- frontrunner Mitt Romney, June's top five astro-events, and accused murderer Casey Anthony
April  2009 - Dec. 2010

at Neptune Cafe's

Reader feedback

re: Federer - I just looked at Federer natal chart and couldn't believe that someone with this kind of fame and success is born with the Sun in house XII and doesn't even have one planet in house X!

A. Well, he is a Leo, and it's hard to keep a strong Leo out of the limelight. Notice that he has a formidable Jupitrer-Saturn in the 2nd house of money closely trine the MC. This helps build his career and promises financial security (wealth even) in the process.

re: story idea - Good work as usual. Topic suggestion: Lance Armstrong.

re: Algol - Last Sunday, psychologist Satoshi Kanazawa from the London School of Economics (LSE) wrote a blog entitled "Why Black Women Are Less Physically Attractive Than Other Women."  Did this have anything to do with Algol?  The subject is mean-spirited and quite frankly, I can't believe that someone would actually research it.

A. Yes, you're seeing the nastiness of Algol and feeling first hand the rage of repressed feminine power.

re: Bin Laden's death -  Is Osama bin Laden's death on May 1 related to what you said in the April 27 NewsScope?:

"Astrologically, the U.S. is entering a phase of escalating military objectives. On May 1, the Moon, Mars and Jupiter conjoin to make a triple conjunction in the assertive sign of Aries, promoting adventurism, over-confidence and brash boldness. This rare combination is growing in power this week, and is especially significant in U.S. combat zones because it forms a close sextile to the U.S. Mars."

A: Yes, absolutely! It's a very favorable turn for the U.S. military, suggested by the triple conjunction sextile the U.S. Mars. The outer planet Eris is also there, so really it's a quadruple conjunction. They were transiting through the U.S. sixth house of military services.

re: Algol - "The Full Moon on the 17th aligns with Algol, the most evil star in the heavens." Ack! This is my son's 22nd birthday and he's about to graduate from art school and head out on his own. What does this solar return bode for him!? I'm not asking for an in-depth analysis, just a short phrase like "Fasten your seatbelts" or "It's only for one year" or "He's young--He'll get over it." Just a little something to allay fears and let me continue in the hope that he'll find a job! ;-)

response - Every chart is unique, and having the Sun conjunct Algol doesn't tell us much in itself. The Sun may be highly energized by Algol, or if natal outer planets "afflict" the Sun, then you might see some problems. As for the Solar Return on this date, the Sun forms a hard aspect to Saturn, suggesting the task of becoming an adult and entering the real world.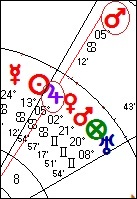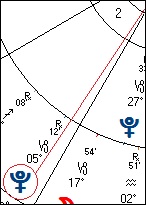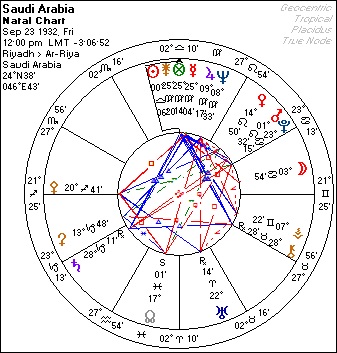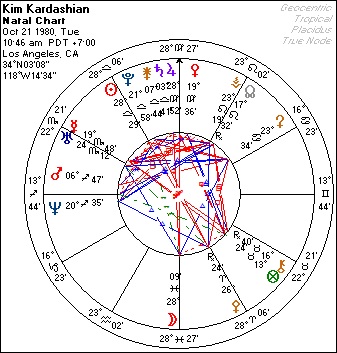 NewsScope for June 6, 2011

By Michael Wolfstar

Debt Limit Showdown

Following last week's grim unemployment report and falling housing prices, Congressional Republicans were emboldened in their stand-off over fiscal policy. In exchange for raising the ceiling on the federal debt by August 2, Republican strategists are demanding cuts in spending and regulations that hamper Corporate America. Democrats argue that an immediate cut in government spending would cut jobs and slow economic growth.

Saturn's transit to the U.S. Moon this month is a serious blow to consumer confidence. The aspect is a trioctile (135º), known by traditional astrologers by the tongue-twisting term "sesquiquadrate". Saturn's station at 10º26' Libra on June 12 is only 0º02' from the aspect to the U.S. Moon (at 25º28' Aquarius). For the entire month of June, Saturn will be weighing heavily on the public mood.

Kim Kardashian's Engagement

A reader asks if Kim Kardashian's engagement is real or a publicity stunt. The prominent socialite, fashion icon, and reality TV star had been dating NBA star Kris Humphries for six months when he evidently surprised her with a romantic proposal that included a 20.5-carat diamond engagement ring.

Kim Kardshian was born with her Sun in the socially-aware sign of Libra (October 21, 1980; 10:46 am; Los Angeles, CA). A full 10th house includes a powerful Jupiter-Saturn conjunction near her Midheaven which promotes success in the business world. Venus square Neptune on the angles defines her fashion sense, her success as a model, and her interest in starting her own perfume and clothing lines.

Saudi Arabia's Pallas

King Abdullah of Saudi Arabia negotiated a temporary ceasefire between government officials and rebel tribesmen after Yemen's presidential palace was hit by a rocket attack last Friday. Saudi Arabia is keen on keeping mass protests under control in Yemen and other surrounding Arab nations in order not to awaken an anti-government movement in its own territory, which would destabilize global oil markets.  

The war of ideas will only intensify when Mars enters cerebral Gemini on June 21. Curiously, the two main proponents of the competing macro-economic models – John Maynard Keynes and Milton Friedman – both have Saturn at 1º Gemini (Friedman was born one Saturn cycle after Keynes). We can expect the battle between Keynes' and Friedman's ideologies to heat up when Mars enters the U.S. 8th house of public debt on July 1.

Pluto's long-term opposition to the U.S. 8th house Jupiter is also in play now, and can be seen as a challenge to America's good credit rating. The ferocity of the debate will likely escalate as we near the deadline, since transiting Mars and Pluto oppose each other on August 11, well past the deadline. However, there is some hope that a deal will be reached on August 1 when the Sun squares Jupiter and both align with the U.S. Scorpio Ascendant.

Saudi Arabia's national horoscope (September 23, 1932; 12:00 pm; Riyadh) offers a roadmap to these and future developments. The Libra Sun, symbolizing Saudi leadership, is tremendously strengthened by a trine to Saturn in the 2nd house of money, and given a royal mission by the sextile to Mars in Leo. On the downside, the Cancer Moon, representing the people and their security needs, squares the Sun, suggesting potential conflict.

Saudi concern over independence movements has been growing rapidly ever since revolutionary Uranus entered Aries and the nation's 4th house of domestic conditions. The trouble in neighboring Yemen reached a climax last week as transiting Uranus was exactly square Saudi Arabia's Moon. Uranus will square the Moon again in mid-August, and then a third and final time in mid-March 2012.

Saudi leadership may come under more personal attack when transiting Uranus opposes the Saudi Sun this coming November and December. On the plus side, Saudi's progressed Midheaven and Sun are conjunct natal Pallas which is less than one degree from the Sagittarius Ascendant. These progressions - in effect for the next two years - portray Saudi Arabia as an international peacekeeper, using all its creative intelligence and diplomacy to maintain the status quo in a region itching for revolution.

The Venus-Neptune square also makes Kim highly romantic and a believer in true love. She first married on January 22, 2000 when her progressed Mars was conjunct Neptune. She quickly learned that she was mistaken about the man she married, and divorced in February 2004 when transiting Saturn was in her 7th house of partners while squaring her natal Saturn.

Saturn imbued her with a sense of toughness and a need to protect herself from romantic fantasies. However, when transiting Uranus opposed her Saturn two weeks ago, her boyfriend proposed. Kris Humphries (February 6, 1985) has a sexually-charged Venus-Mars conjunction in Aries, which was awakened at the same time, since it opposes her Saturn.

This Uranus transit does indicate that the engagement surprised Kim, that it's not a publicity stunt. However, the many Uranian elements (the current transit, his Uranus square her Venus, her progressed Moon opposite natal Uranus) are not conducive to actually living together. Kim's prominent Saturn indicates that she's totally in charge, that Kris is a toy to play with and then set aside when she gets bored.