NewsScope archives

from October 1999

through March 2009 can

be found at the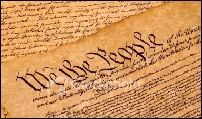 Advertise on NeptuneCafe.

Recent NewsScope columns at NeptuneCafe:

April 6, 2009
- Michelle and the Queen, Pluto Threatens NewsScope, Gilles and Cheryl of DWTS
April 13, 2009
- Economic Interdependence, North Korea's Mars, Twitter the Social Networker
April 20, 2009
- Mexico's Narco-Traffickers, an empowered EPA, and Susan Boyle
April 27, 2009
- Torture memos, Top Five Astro-Events for May, and Susan Boyle's makeover
May 4, 2009
- Joseph Luter III, Hygeian, the Goddess of health, and American Idol Adam Lambert
May 11, 2009
- the Fed's stress tests, Pakistan Pres. Zardari, and spunky Miss California Carrie Prejean
May 18, 2009
- The New Foundation, automakers and the U.S. Mars, and A-Team Tom Hanks and Ron Howard
May 25, 2009
- June's Top Five Astro-Events, Neptune and Marijuana, and the Eye of Medusa and Lucy Gordon
June 1, 2009
- North Korea tests the world, Sonio Sotomayor, and Conan O'Brien on the Tonight Show
June 8, 2009
- Netan-yahu's Mars, Ted Kennedy's Last Cause, and David Carradine's suicide
June 15, 2009
- Iran's shaking foundation, Laura Ling in North Korea, and Marina Orlova, yourtube guru
June 22, 2009
- Ayatollah Khamenei, the Twitter revolution, and Chaz Bono's gender reassignment
Search within NeptuneCafe

Custom Search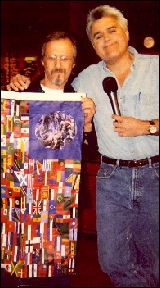 as seen on

The Tonight Show

World Peace Flag

ONE EARTH • ONE RACE • ONE FLAG 

LET THIS IMAGE STAND IN RESPECT FOR THE DIVERSITY OF THE PEOPLES OF THE WORLD

AND FOR THE VISION OF

GLOBAL PEACE AND JUSTICE

FLY THE FLAG OF THE HUMAN RACE

visit the
GlobalEye
website for details about this flag,
or email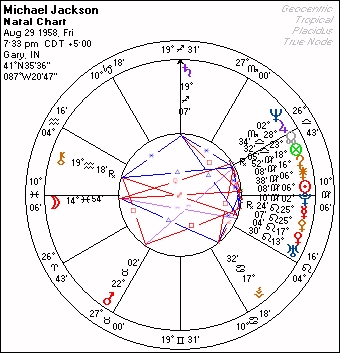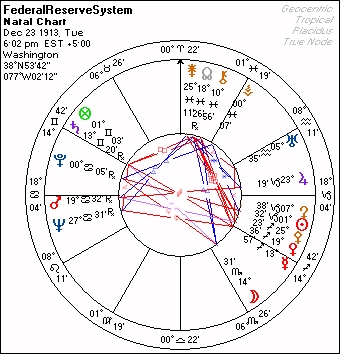 NewsScope for June 29, 2009

by Michael Wolfstar

Top Five Astro-Events for July

1. The Lunar Eclipse on July 7th is the first of three eclipses in a row, suggesting profound changes in global and personal trends. Family dynamics play out with far-reaching consequences. In Washington D.C., the eclipse features an angular Ceres-Saturn conjunction harmoniously related to the eclipse, perhaps indicating major health care reform is on the way.

2. Mars squares the Jupiter-Neptune-Chiron stellium while conjoining the evil star Algol, with the strongest influence from July 2nd to 7th. This combination indicates violent action, suicidal impulses, and tragic accidents for anyone with stressed planets in 25º-26º of the fixed signs. With the U.S. Moon activated, we can expect some headline news stories that feature explosive action.

3. Jupiter conjoins Neptune on July 9th while conjunct the U.S. Moon. Chiron is nearby, making a triple conjunction in Aquarius that influences all geopolitical events all month, and emphasizes the power of collective actions. All group activities are favored, social networks become the rage, while the peoples of the world are empowered to overcome oppressive or stagnant governments. 

4. The longest total Solar Eclipse of the 21st century arrives on July 21st, and will be visible over Southeast Asia where political systems are under great stress. Expect spectacular news events, such as the sudden collapse of political leaders, earthquakes, and celebrity transitions and deaths. Iran's Jupiter is hit by this eclipse, as is Ayatollah Khamenei's Mars-Pluto, suggesting he is under tremendous pressure.

5. Pluto is trioctile (135º) to the U.S. Midheaven this month (exact on the 27th), indicating the massive deployment of military, financial and/or diplomatic resources in the international arena. With Pluto in the U.S. second house, expect deep changes in federal financial strategies that affect long-term security. This is one highpoint in a two-year process.

Michael Jackson, Moonwalker

Was it just a coincidence that Ed McMahon, Farrah Fawcet, and Michael Jackson all died within days of each other? Such phenomenal transitions surely point to an underlying metaphysical reality, and give credence to the value of astrology. On June 22nd, the exceptionally transformative New Moon opposite Pluto aligned with the U.S. Venus, the natural ruler of celebrities, leading to these simultaneous passages.

Of the three, Michael Jackson (August 29, 1958; 7:33 pm*; Gary, Indiana) has had the most worldwide impact. Born with a powerful Sun-Pluto conjunction, he was able to project his talent and charisma onto the world stage from the age of five, with a little help from his ambitious father (Saturn conjunct the Midheaven). Pisces Rising fostered his image as an illusionist.

Michael Jackson's birth time is unknown. Numerous times have been put forth by astrologers, but these are all rectified. The time used here is from Vedic astrologer Chakrapani Ullal, who reportedly was Jackson's astrologer in the 1980s. The descriptions used in this article help validate the 7:33 pm time used by Ullal.

Restructuring the Fed

With Pluto in Capricorn now, governments are realizing the need to exercise more control over the free market system that brought the global economy to the edge of financial collapse. Team Obama's approach is to empower the Fed by making it responsible for those financial institutions that are "too big to fail".

The Fed's horoscope, set for December 23, 1913 (6:02 pm; Washington D.C.), is centered around the Capricorn Sun opposite Pluto, with both squaring the Aries Midheaven. The Fed was initially established as a central authority (Capricorn Sun) intended to manage banking panics (Pluto in 12th house). Over the decades, that role has expanded, but now with transiting Pluto conjunct the Fed's Sun, it's due for a quantum leap.

The New Moon opposite Pluto on June 22nd aligned with the Fed's Sun-Pluto opposition, creating considerable turmoil over Obama's plan to empower the Fed, while Congress investigated Ben Bernanke's actions last September.  However, since Saturn, Uranus, and Pluto are heading into a T-Square formation – the same planets and shape that characterized the Depression – something radical must be done. First, Saturn enters Libra

this coming October, and then will be closely squaring Pluto over the next several months.

Hard Saturn-Pluto aspects are known for their association with restructuring due to a crisis of authority. This time frame likely corresponds to when legislation will be passed that empowers the Fed, since the Saturn-Pluto square is perfectly aligned with the Fed's Sun-Pluto. Then, Uranus enters Aries in May 2010, where it conjoins the Fed's Midheaven, perhaps signifying a new Fed chairman and/or the Fed's new role as an independent financial overseer. Since Uranus also squares the Fed's Sun-Pluto, we can be assured that the Fed will be fully engaged in historic actions.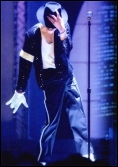 Neptune, the ruler of his Pisces Ascendant, is conjunct Jupiter, the ruler of his Midheaven. This combination gave him a natural showmanship and flair for creating illusions, plus uniquely united his professional career (Jupiter) with his projected image (Neptune). Jackson achieved the pinnacle of his career between 1982 and 1985 when Thriller topped the charts. At the time, Jackson's progressed Jupiter was exactly conjunct his Neptune.

Jackson's Moon is conjunct the Pisces Ascendant, naturally tuning him toward "moonwalking" as a signature move, as well as describing his continually shifting appearance. Jackson's moonwalk debuted on March 25, 1983 in a live television special. At the time, his progressed Ascendant was in pioneering Aries where it formed a perfect trine to Mercury, the natural ruler of walking. Jackson's progressed Mars turned retrograde in January 2000, marking his reclusive slide into neuroses.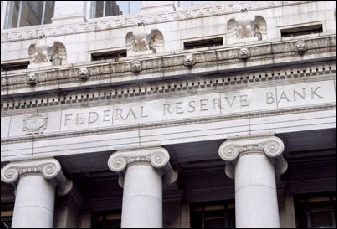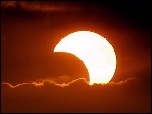 Follow me on
twitter
for the occasional, spontaneous astro-thought. My last two tweets were:
1. Good bye Farrah Fawcett. Good bye Michael Jackson

7:06 PM Jun 25th from web 

2.  heading into Mercury square Saturn and Ceres, time for some serious straight talk. This combo often means saying goodbye to someone

7:53 PM Jun 24th from web