NewsScope archives

from October 1999

through March 2009 can

be found at the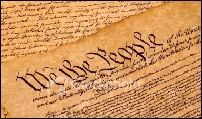 Advertise on NeptuneCafe.

Recent NewsScope columns at NeptuneCafe:

April 6, 2009
- Michelle and the Queen, Pluto Threatens NewsScope, Gilles and Cheryl of DWTS
April 13, 2009
- Economic Interdependence, North Korea's Mars, Twitter the Social Networker
April 20, 2009
- Mexico's Narco-Traffickers, an empowered EPA, and Susan Boyle
April 27, 2009
- Torture memos, Top Five Astro-Events for May, and Susan Boyle's makeover
May 4, 2009
- Joseph Luter III, Hygeian, the Goddess of health, and American Idol Adam Lambert
May 11, 2009
- the Fed's stress tests, Pakistan Pres. Zardari, and spunky Miss California Carrie Prejean
May 18, 2009
- The New Foundation, automakers and the U.S. Mars, and A-Team Tom Hanks and Ron Howard
May 25, 2009
- June's Top Five Astro-Events, Neptune and Marijuana, and the Eye of Medusa and Lucy Gordon
Search within NeptuneCafe

Custom Search
Sonia Sotomayor

On November 23, 2008, Sonia Sotomayor hit the jackpot in a Florida casino where she was gambling with her mother. On financial closure forms released last week, her winnings of $8283 was listed as a main source of income outside her salary as a federal judge. Last week, she hit the jackpot a second time when President Obama nominated her to the Supreme Court.

"Back home (in Puerto Rico), women know their place." from West Side Story - see the video below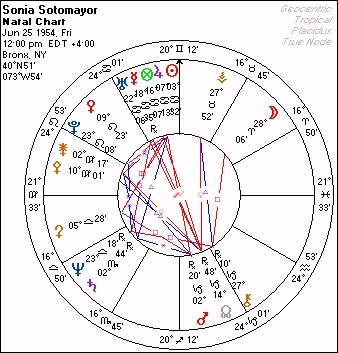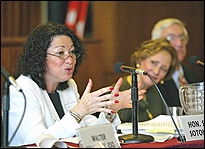 With her Sun conjunct Jupiter (June 25, 1954; Bronx, NY; time unknown), Judge Sotomayor is a lucky woman. Her Sun is also trine judicious, wise Saturn, and this three-planet combination not only is exceptionally tuned to building a better society, but also promises professional success. It often brings wealth, but Sotomayor has repeatedly turned down opportunities to make a lot of money in private practice.

Consequently, we can safely say that her Moon is in pioneering Aries, not acquisitive Taurus. Factor in her Sun opposing Mars, and we have a courageous, independent judge who is always ready to argue. The other two female Supreme Court Justices, Sandra Day O'Connor and Ruth Bader Ginsburg, also have

strong Aries and Mars placements: O'Connor has a Sun-Uranus conjunction in Aries with Mars sextile her Ascendant, while Ginsburg has Mars Rising, and Mercury, the ruler of her chart, in Aries.

The mother-daughter relationship is often important in the Cancer native, but for Sotomayor, it's exceptionally important since her Sun squares Ceres. She credits her mother for being her life inspiration, and for stressing the value of education when she was growing up in the projects. Ceres squaring Sun-Jupiter in Cancer oozes empathy, which is what Obama liked about her. However, Sotomayor's critics point out her Mars qualities: her bluntness, impatience, and activist agenda. 

Data for O'Connor: March 26, 1930; 1:10 am; El Paso, TX. And for Ginsburg: March 14, 1933; Bronx, NY; time unknown

Conan O'Brien takes over the Tonight Show

This week Conan O'Brien takes over a 60-year franchise of late night comedy. He becomes the most recent addition to a string of popular Tonight Show hosts that began with Steve Allen in the 1950s. Then Jack Paar took over in the early '60s, followed by Johnny Carson and Jay Leno. After 16 years of apprentice work after midnight, O'Brien says he's ready.

Conan O'Brien (April 18, 1963; 1:48 pm; Boston, MA) was born with his Aries Sun trine quirky Uranus, which is placed right on his Virgo Ascendant. This combination bestows tremendous creativity, originality, inventiveness, and an interest in experimentation. However, it doesn't fuel his ambition – this comes from his Mercury, the ruler of his chart, which is part of a Fixed Grand Cross.

NewsScope for June 1, 2009

by Michael Wolfstar

Three Perspectives on North Korea

Item #5 in June's Top Five Astro-Events is turning out to be quite accurate, considering North Korea's atomic bomb test last week. Only in the
Scorpio Rising
U.S. horoscope is the progressed Moon entering into a square with natal Uranus, which as described, refers to an escalating military crisis. If your preferred U.S. horoscope doesn't reflect the timing and nature of this event, why not change?
And judging by
North Korea's horoscope
(September 10, 1948; 8:50 pm; Pyongyang, NK), the tension is certainly building over the coming month. As recently reported, North Korea's progressed Mars is nearly square its natal Sun, indicating a determined belligerence and the growing prominence of the military. Contrary to some analysts' opinions that North Korea is merely posturing for economic bargaining chips, this is a real and present danger.
Transiting Saturn just turned direct in Virgo and is heading into a conjunction with North Korea's Sun on July 13. The simultaneous activation of the NK Sun by Mars and Saturn points to a mentality that is stimulated by resistence, that is becoming hyper-aggressive out of fear of being attacked. The pressure on NK's Sun also points to the changing leadership now unfolding.

President
Obama
's Pluto is conjunct the Midheaven when his chart is relocated to North Korea, while his Vesta falls on the Descendant. These angular placements – called a paran by relocation astrologers – make the Korean peninsula one of heightened concern, especially since Obama's Vesta is now being squared by Jupiter, Chiron, and Neptune. Whether one considers the horoscope of Obama, the U.S. or North Korea, this area promises to be a global hotspot that captures international attention.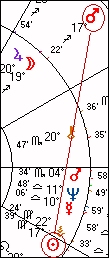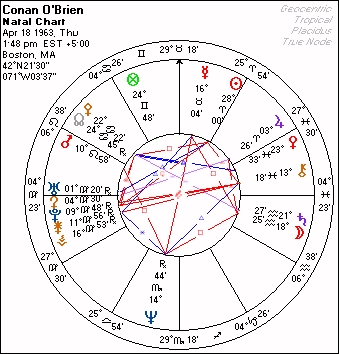 Mercury is found in the ninth house of religion, which tells us that a significant part of his self-identity comes from his Irish Catholic roots. Mercury squares Saturn and his Moon, which tends to be an inhibiting dynamic, repressing his spontaneity and ability to go with the flow. But because of his Uranian impulsiveness, the Saturn influence merely gives him plenty of angst.

O'Brien began his stint at Late Night on September 9, 1993 during his Saturn return. He wasn't an immediate hit, and producers were constantly jostling him to do this or that. Not until Johnny Carson advised him to" just be yourself" did he find his rhythm. Critics say he has this summer to prove himself at the Tonight Show, but since transiting Pluto is trine his Uranus-Ascendant, he should be fine.