NewsScope archives

from October 1999

through March 2009 can

be found at the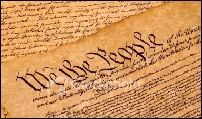 If you prefer to have NewsScope delivered to your email address, you may subscribe for $12/year. For more info, see
NewsScope
.
Advertise on NeptuneCafe.

Recent NewsScope columns at NeptuneCafe:

April 6, 2009
- Michelle and the Queen, Pluto Threatens NewsScope, Gilles and Cheryl of DWTS
April 13, 2009
- Economic Interdependence, North Korea's Mars, Twitter the Social Networker
April 20, 2009
- Mexico's Narco-Traffickers, an empowered EPA, and Susan Boyle
Top Five Astro-Events for May

1. Mercury turns retrograde in early Gemini on May 7. In addition to the standard warning about not signing any major contracts and watching out for misinformation, Mercury's retrograde phase in Taurus (May 13-30) may bring some nasty surprises in your financial savings. This is a good time to re-examine your portfolio and throw out the bad apples.

2. The love planets Venus and Mars will be traveling together in Aries this month, making this a great time for new romance or adding plenty of passion to existing relationships. Venus and Mars are getting closer together, with the faster-moving Venus eventually catching up to Mars in late June, making this a great time to play, socialize, and enjoy good friends.

3. Pluto opposes the U.S. Venus on May 10, testing the credit markets and how well government programs designed to fix the banks' toxic assets are faring. Since Ceres in Virgo trines Pluto at the same time, this second of three such passes should go relatively well. Watch for legislative movement toward expanded health care coverage.

4. Jupiter in Aquarius is conjunct the U.S. Moon, Chiron and Neptune – all in rapid succession from May 14 to May 27. This historic alignment is an excellent time to get involved with your local community, joining social activities or team sports, and finding the silver lining in the current economic downturn. Networking, volunteering, and group activities with kindred spirits are favored.

5. The New Moon in Gemini on May 24 forms a quincunx to Pluto, emphasizing the transformative, ending-and-new-beginning symbolism inherent in the New Moon. The New Moon is exactly conjunct Obama's fourth house Moon, perhaps underscoring his multi-tasking and communications skills as he engineers America's social, economic, and environmental "New Foundation."

Search within NeptuneCafe

Custom Search
NewsScope for April 27, 2009

by Michael Wolfstar

Torture Memos

After his first 100 days in office, the vast majority of Americans are behind Obama because they see their own well-being tied up with his plans and his success. But a slight snafu has arisen about the CIA memos on the Bush administration's torture policy. To prosecute or not? Obama wants to move on, while many politicos want to appoint an Independent Prosecutor.

Susan Boyle, Sleeping Beauty

Although at first she said she wouldn't get a makeover, last Wednesday Susan Boyle (the world's most famous singer) visited the Miss Toner salon in Whitburn, Scotland. She got a haircut, a semi-permanent color change, and some eyebrow shaping – all for $57. In a telephone interview, her brother John Boyle assured fans that this wasn't a major makeover, and that she's "still the same Susan."

Genealogist Caroline Gerard found Susan's birth data, confirming an April 1, 1961 birth date and a birth time of 9:50 am. For those looking for good times to change your appearance, favorable aspects to the Ascendant or the planet that rules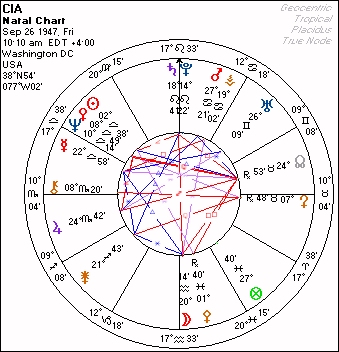 The CIA's horoscope (September 26, 1947; 10:10 am; Washington, D.C.) is characterized by a powerful polarity between opposing forces. A controlling Saturn-Pluto conjunction in monarchial Leo is found at the Midheaven, which describes its all-powerful reign over much of the world. However, at its foundation – and resonating with the U.S. horoscope – is the Moon in Aquarius, which seeks fair play and the civil rights guaranteed by the Constitution.

Jupiter in the first house squares the Saturn-Pluto-Moon polarity, mediating between these divergent needs. Initially, when the torture memos were released on April 16, the CIA must have celebrated when Obama said he was not in

favor of prosecuting. At the time, transiting Uranus was exactly trine the CIA's Jupiter, bringing this favorable development. Plus, The people got what they wanted, with transiting Jupiter conjunct the CIA's Aquarius Moon.

However, this issue will not go away. Transiting Pluto has been squaring the CIA Sun, during which time the release of the memos was intensely debated. Since transiting Pluto is returning to square the CIA Sun again over the coming month, watch for mounting pressure to prosecute. By the end of 2009, when judgmental Saturn arrives on the CIA Sun, we can expect severe retribution to be in sight.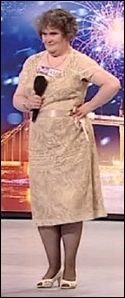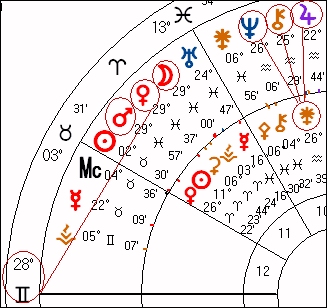 On April 22, when she began her mini makeover, transiting Mercury was passing through her 12th house of secrets. Mercury was squaring her Uranus, describing the sudden change of plans regarding makeovers. And it was done in secret – the shades were drawn at Miss Toner's to keep out prying eyes. Also, Venus had just turned direct in Pisces where it was squaring her Ascendant. The Moon and Mars in Pisces were conjunct Venus when she had her eyebrows plucked.

Susan's natal Venus squares Saturn, presenting her with arguments against her beautification. But her Venus also sextiles Juno in her Midheaven, which is now being energized by transiting

the Ascendant work best. In Susan's case, Mercury rules her Gemini Ascendant. Venus transits are a big plus, since this planet rules beauty.

Jupiter, Chiron, and Neptune. Venus forms an exciting trine to Uranus, which until this point in her life, has been repressed and undervalued by Saturn's harsh criticisms. Here we have a Sleeping Beauty, just waiting to be kissed for the first time by the sweet smell of success.